Over the years as a management systems implementer, I have witnessed management reviews to be one of the most important contributions from top management to an effective EMS.  Due to the emphasis on leadership in the new environmental management standard, Leadership is now expected to be more involved in the setup of the EMS, its measurement as well as improvement. This always gives rise to better and more realistic policies, targets and objectives for the implementing organisation.
In my humble opinion, I am in agreement with ISO's stand that the periodic review of the systems in place provides an opportunity for top management to:
Ensure the continuing suitability, adequacy and effectiveness of the system,
Address possible needs for changes to the policy, objectives and targets, and other elements of the management systems
Identify opportunities for continual improvement.
ADVISERA (a renowed online consultation centre) is organising a webinar to show you how to prepare, execute, and follow up on a management review with particular emphasis on ISO 14001:2015
Register for this webinar to learn about:
Seeing management review as a process
Preparing management review inputs
Performing the management review and making decisions
Preparing management review outputs
Getting rid of some typical management review myths
What you will receive:
Training delivered by Carlos Pereira da Cruz, one of the leading experts in ISO 14001
Access to webinar recording
Target audience:
This training is designed for professionals with little or no experience in ISO 14001, and in management reviews, including:
Management representatives
Consultants
Auditors
Anyone interested in Environmental Management Systems
About the training:
This live, interactive online training (via webinar) is designed to enable you to walk away with knowledge on how to get the most out of ISO 14001 management reviews in order to identify tangible improvement opportunities. This course offers compelling content, a downloadable presentation deck, and live engagement with an expert consultant with whom you can discuss how to resolve your specific implementation issues. You will experience the training right from your desk, eliminating travel costs and minimizing lost time away from your office.
Presented by: Carlos Pereira da Cruz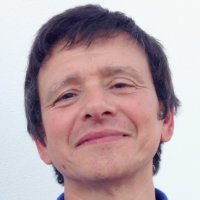 Carlos Pereira da Cruz is the author of several books on ISO 14001, ISO 9001, strategy, and the balanced scorecard. He has more than 30 years of experience both as an external auditor and as a consultant and trainer. In his consulting career, he works with clients from both the manufacturing and service provision industries.
He has an MSc in Chemical Engineering, and is the holder of the following certificates: ISO 14001 Lead Auditor and ISO 9001 Lead Auditor.